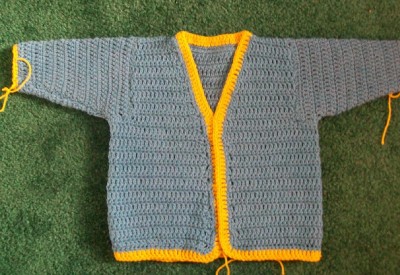 Summer vacation is on my horizon, and of course, I have started my "to do" list already. During any of my long breaks from school, I always try to get through one of the Craftsy.com classes in my queue. I have signed up for 17 classes, many of which are free, and of these, I have completed 5 (Beyond Rectangles; Wirework Findings; Spindling; Amigurumi: Woodland Animals; and Know Your Wool). I have pulled a few up and looked through them some, but I do much better with these types of classes if I can start at the beginning and work my way through without large time gaps. My brain just is too linear, and if I skip around or stop and start and try to start again, I just can't remember what I was doing.
Now some of these classes, like how to make a pizza, I admittedly signed up for because it was free. I really don't care if I make it through that class or not. However, there are three classes on my list I'd really like to complete at some point in time:
Joining Crochet Motifs
Knit Lab
Amigurumi: Design Your Own Monster
Yes, just 3, but which one should I attempt to complete during my summer break? The joining motifs class looks interesting. I really need to learn better ways to do this. I can't stand it when I join pieces for an afghan (for example) and end up with thick seems. Then there is knit lab. I know I need to move beyond making scarves using just knit stitch, but am I up for really learning how to knit this summer? I am still afraid of knitting! Finally, I'm a total amigurumi addict, but I have a long list of patterns I want to get through this summer. Will this plus the class be amigurumi overkill?