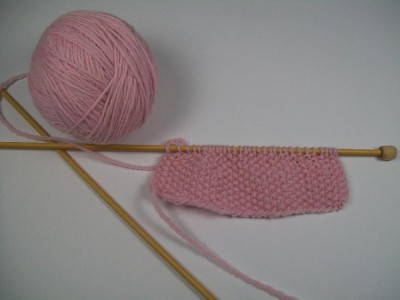 The second project for the Craftsy.com Knit Lab class I'm taking is yet another scarf (le sigh), but as with the
first scarf project for the class
, this one also provides a way to learn new stitches and techniques. The project is called the Seed Stitch Cambridge Scarf, and it is made up of seed stitch and basket stitch. Both require that you toggle back and forth between knit and purl stitches, so to say that my brain is bruised is an understatement. This is one of those projects that I have to totally focus on or it's toast with just one wrong stitch!
To top it off, it took me awhile to pick the right yarn. I have some wonderful City Tweed in the Blue Blood colorway and already have a hat made out of it so thought this would be perfect to make a scarf to go with the hat.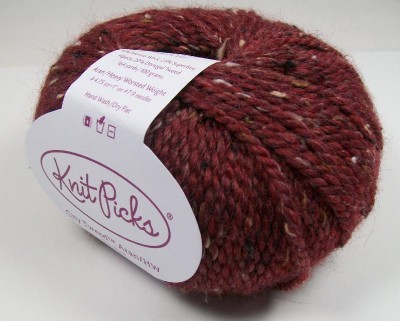 This combined with aluminum needles just didn't work. I could not see the stitches clearly enough as I was working, and as I said, that's super important because if you do a purl instead of a knit, you are pretty much screwed.
Then I got the brilliant idea of using smaller bamboo needles since my aluminum ones are super long and going back and forth from knit to purl was really awkward feeling. I went with a different yarn too, some beautiful blue (the Tranquil colorway 80% superwash Merino wool, 10% nylon, and 10% cashmere) that I had left over from a pair of fingerless gloves I made for the hubby. The stitch definition was much better, but then as I worked away I realized (duh!) the pattern was written to use size 7 US needles, so this yarn, which was sock weight, was way too thin. I would have a really small scarf if I kept going.
Finally, I went with size 6 bamboo needles and some 2-ply (sort of a worsted weight) yarn I had picked up on a sale from Morehouse awhile back. It is in the Soft Pink colorway, and as you can see from the top photo, you can really see the stitches nicely. After two previous attempts, I finally have accomplished some progress and gotten the seed stitch portion completed. Next is the basket stitch section.