I always like to have at least one no-brainer crochet/knitting project going on that I can do while watching TV or sitting in a work meeting. While I have made lots of snuggle blankets for local animal shelters, it has been awhile since I have made any for my own cat crew. So as a way to help with my summer destash goals, I'm making snuggles for my furry girls and boy. This is a great way to use up some of those orphan skeins that are left over from projects.
The first one I made from a yummy and now discontinued yarn, Caron's Spa yarn. Chanel had to test it out about 5 seconds after I put it in one of her favorite hang out boxes.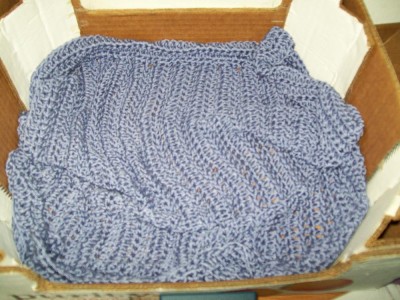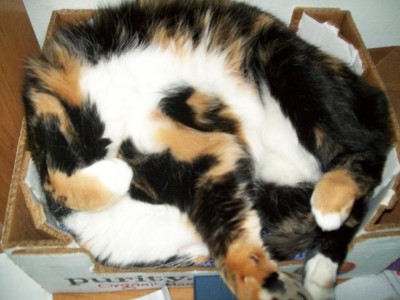 My second cat crew snuggle is made from some other discontinued yarn. This is Bernat Baby Softee in Tangerine and Aqua that I held together.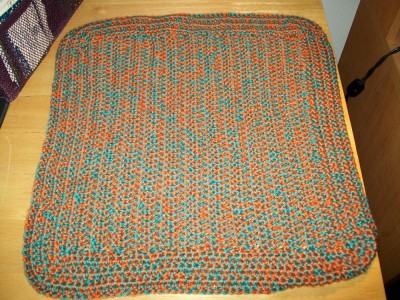 I'm participating in
The Knit Girllls' 2014 Destash
, and I just have 996 yards to go to make the 5k challenge!