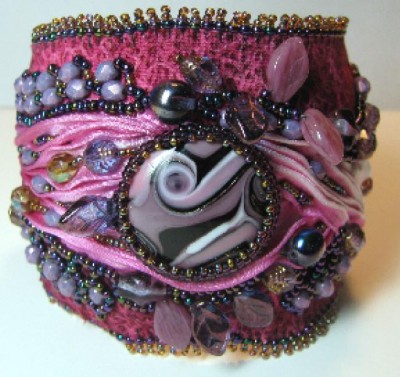 Cyndi Lavin's bead embroidery followers will be happy to know that the third chapter of her latest bead e-book,
Bored by Back Stitch
, is finally available. Like her other chapters, this one is priced at a bargain, $3! It continues on the journey of bead embroidery and includes four new bracelet projects. Mixed media folks will also find this third chapter very interesting because she includes information on using unique foundation surfaces using pleated silk ribbon, metal mesh ribbon, soutache braid, and chocolate bags.