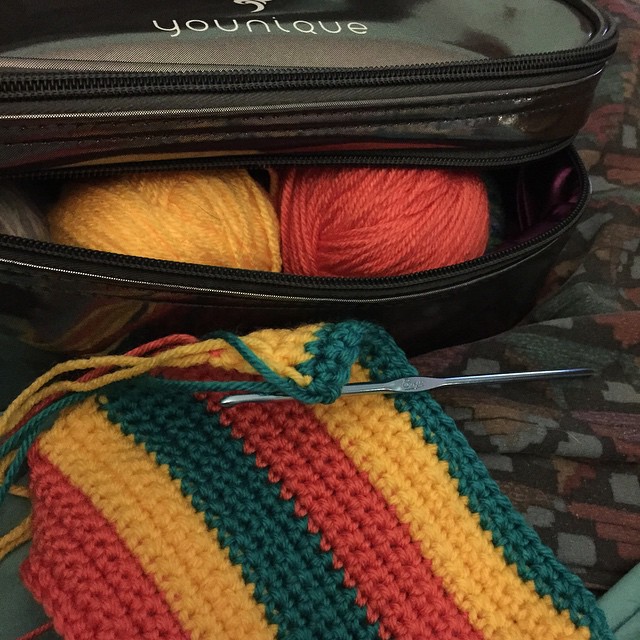 I have an accumulation of yarn scraps piling up, and I need to get on making some stuffed toys for the club's boutique that will be held in a month or so. My thoughts were, then, to figure out a way to combine the scraps into at least one or two toys.
As I was browsing through my collection of amigurmi and toy patterns, I found an adorable cat on the Little Woollie blog that I had downloaded some time ago. As the blogger admits in her description of this project, her "pattern" is sketchy, but I am figuring out, attempting to re-engineer it as necessary, starting with the square, which I could never find the size it should be. I'm going with about 6 inches, and instead of doing a granny type square (because the stuffing would come out), I'm going with a simple single crochet square using an assortment of brightly colored yarn scraps. (And, yes, that is a Younique makeup bag in the background, which I have discovered hold small balls of yarn perfectly for a project like this.)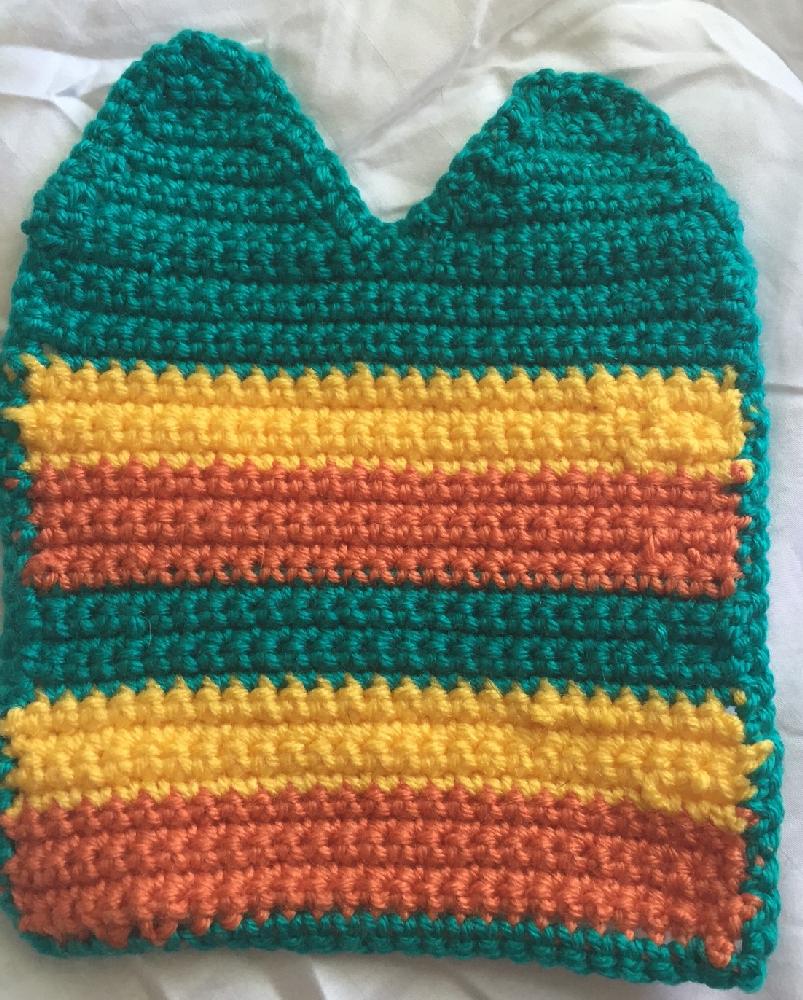 I have one side finished and have started side number two. I'm not sure how I'm feeling about the ears at this point. Again, the original instructions were kind of…um…not easy for me to follow, so I ended up just making a row of single crochet and then stitching two stitches together on each end of a section to help create a kind of triangular shape.
I will keep you posted on my progress, and of course, I will show my work as I go and hopefully finish soon through my video podcast.