Years ago before I eventually learned how to read crochet patterns, most of my crochet was freestyle, which included lots of afghans. I knew Granny Square, of course, and I knew various stitches that I had picked up here and there. I would simply pick up a skein of yarn and hook and go at it, and that means repeating a stitch or stitch pattern over and over until I had an afghan. I made lots of rectangles, as in afghans and scarves.
I finally managed to get the hang of following patterns, which opened up a new world of crochet to me, such as amigurumi. However, returning to my freestyle crochet and designing on the fly is still something I enjoy doing, and it really is pretty easy if you know a few stitches or can follow basic instructions from a stitch dictionary. One of my favorite crochet stitch dictionaries is Donna Kooler's Encyclopedia of Crochet (Leisure Arts #15906) (Donna Kooler's Series)
. It includes written as well as diagram instructions, so between the two of them, I can usually come up with something.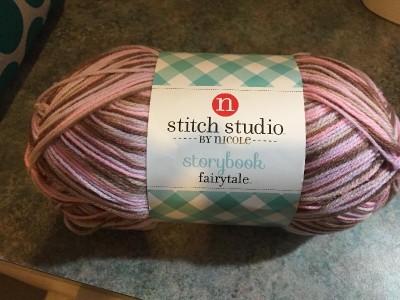 I have a few relatives expecting babies in the coming months, and that means I get to make baby items for them. Baby afghans are a must, so after picking up this massive skein of yarn, in the Country Pink colorway, I cracked open my dictionary and experimented with a few different stitches before deciding on a shell stitch.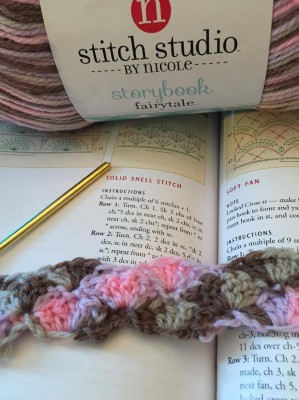 While I think a good crochet stitch dictionary is a good investment, you can also find similar information online at various sites for free, such as the
Lion Brand web site
.