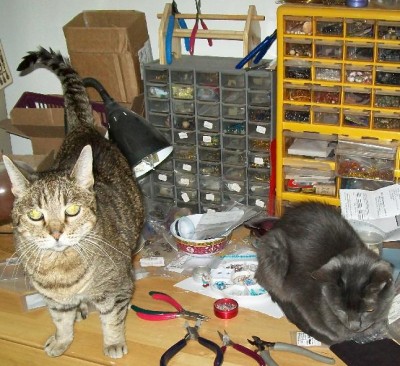 I have a list of jewelry projects a mile long I need to get to. Today, I managed to start working on one of the pieces, and this is what happened about half way through my attempt: Total Cat Domination!!
Now, to fully appreciate this, you have to understand that these two cats are 14 and 15 years old. This means they sleep about 23 hours out of a 24 hour day! But, the one hour they decide to be awake today is when I decide to make jewelry. Funny how that happens!
Here's one of them giving Russ the Troll Bead from Rings & Things a little kiss. He's been getting around lately.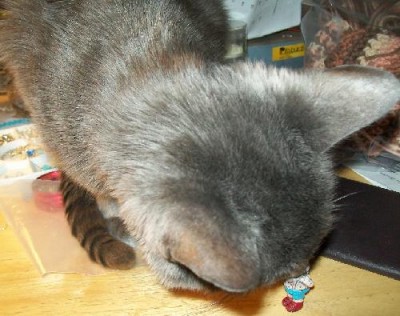 Of course, I just waited them out, and soon they were back sawing the Z's!