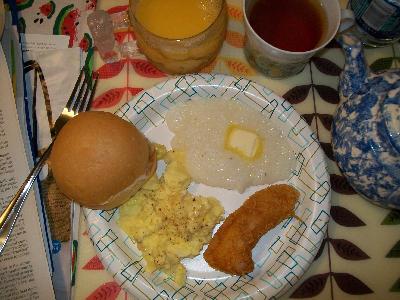 Welcome to a lazy Sunday morning. It was great to sleep in and then enjoy a brunch of fried fish, eggs, grits, and bread with my hubby this morning as we read the paper and planned our day, which will include some photographs for my jewelry kits. Hopefully, you are also having a wonderful Sunday and have some time to do a little craft web surfing:
Margot Potter The Impatient Crafter
Madge has a new DIY Website! Come read all about it and check it out!
Mixed Media Artist
What can you do with some vintage sheet music, fabric, and a photo transfer?
Stefanie Girard's Sweater Surgery
Make a Silver French knot sunburst embellished tote using the pattern in Martha Stewart's Encyclopedia of Sewing and Fabric Crafts.
The Artful Crafter
Artist profile of June Crawford, "A Creative Dreamer" who crafts her dreams with words, charming art dolls, and fantastical doodles – among other things. Take a peek into another artist's creative world.
About Family Crafts
Check out this collection of free printable projects for Father's Day. Print and make Father's Day cards, coupon books, tags, and much more.
Carmi's Art/Life World
Carmi turns wood curtain pulls into pretty dolls.
Craftside-A behind-the-scenes peek at a crafty world
Craftside's got a tutorial on how to print on tissue paper from the book Creative Wildfire and a chance to win a copy of it, a super cute tutorial on how to needle felt a hedgehog, making a tole painted message block, and the latest Look, Learn, & Create video with Lisa Kettell.
Crafty Princess Diaries
Tammy is spilling some of the beans concerning a new project she's working on – jewelry making kits!