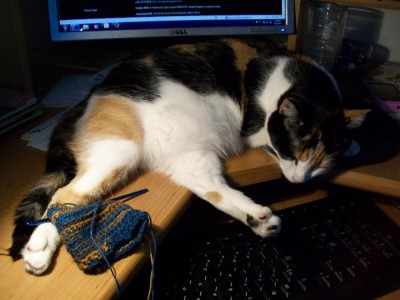 Coco is helping me get some stitching done while we surf the Internet! Here are this week's craft links for you to enjoy.
Aileen's Musings
Aileen shows you yet another background technique from her Junque Journal. Learn how to create a far off textured galaxy background this week.
Carmi's Art/Life World
Is it too early to say Christmas? Carmi has a huge Christmas themed Jewelry post

Cherie Burbach
Cherie's art reflects her busy schedule this week.
Craftside-A behind-the-scenes peek at our crafty world
This week at Craftside there are tutorials on the embroidered turkey stitch and using the parts of type as a prompt for hand lettering a quote along with knitted balloons and sugar substitute info.
Eileen – The Artful Crafter
Do you craft for profit? If yes, be sure you track your costs and your customers to assure profitability and good customer relations.
Mixed Media Artist
What does Hawaiian lava have to do with making a quilt?