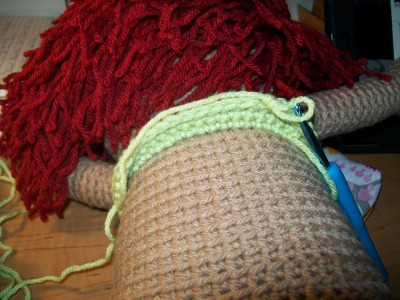 The doll's parts and pieces
are now attached, but the girl is naked! Now it is time to crochet her dress, and that means I am "this close" to finishing her. Funny that when I was about half way through this project, I was asking myself "What possessed me to make this huge doll?" She is measuring 20 inches high!
Now, however, that I see the end is near, I can't help but think about doing doll # 2.