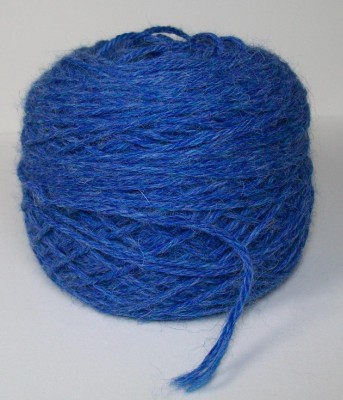 While visiting family in Rockledge, Florida, I took another trip to Knit and Stitch in Cocoa Village. It was a Friday versus a Saturday, so I had hoped the place wasn't as busy and I'd be able to shop without so much chaos, but the store was still jamming. There was a knitting class going on and lots of other yarn shoppers like myself. At least now I have a new strategy when it comes to trying out yarns. I have at least a few projects in mind and then try to find yarn that I can use for those. This time I had picked out a hat pattern by Linda Permann in the July/Aug 2012 issue of Crochet Today.  And I also had planned to make another shawl.
For the hat, I picked out this gorgeous baby Alpaca yarn. It is so, so, so, so soft! The color is blue but with a mix of shades and even flecks of purples here and there. And did I say it is soft? My mom just about passed out when she saw it cost $17 for 100 grams (220 yards), but I pointed out to her that I was going to use it to make something for me (for a change), and I'm worth $17. I guess my previous concerns about yarn costs are mellowing.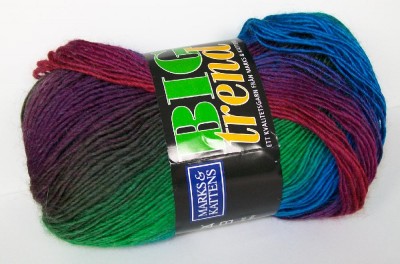 I also purchased more Big Trend yarn, which is not new to me any more, but I did pick a different palette. This one has bright colors for a more rainbow affect. I plan to use it to make another ripple shawl, which may be gifted to someone.