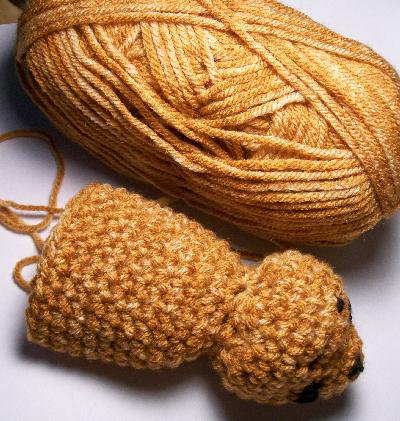 Now that school is back in session, at least for people like me who teach during the second summer semester, life has been crazy-busy. It seems like I'm either working on grading papers or preparing for my classes that start in the fall, which is just a little over a month away, yikes! Then on top of that, I work on jewelry articles for my About.com site, so there has been little time to craft just purely for the fun it.
I have been treading, keeping my head above water, until the other day when I received a really nasty email from a student. I'm teaching web-only classes for the summer, which has its perks since I don't have to physically show up for a class. However, one issue with web classes is that sometimes students become a little more aggressive (or maybe courageous is a nicer way to say this) with their emails. They say things they would never dream of saying to my face. I had such an email the other day, and it really put me into a horrible mood. I sent a brief, curt reply, but the whole thing just nagged at me the rest of the day, especially after the student decided to write me yet again with an almost equally bad reply. Like I said, this is not uncommon. In fact, normally this is the same student who will later write and ask me how he/she can bring up his/her grade and is there any extra credit available! Yes, believe it!
Anyway, I was really having a tough time getting out of this icky mood, and then I realized I needed to step away from the keyboard and the grade book and the other school work I was doing and have some fun. So, I picked up some gorgeous tangerine mist Vanna's Choice yarn I had just received in the mail and started working on another amigurumi project, a totally cute little tiger. (The free pattern is from the Lion Brand site).
Amazingly enough, about 15 minutes into my crocheting I felt so much better! And, at least for a little while, I was not thinking about how or if I would even reply to the last nasty email I'd gotten from this student. When I did return to my work, I was much more relaxed. This is a lesson I need to remember. Even if I have a ton of work to do, the work will always be there waiting for me, but my mental health needs a craft break once in awhile!