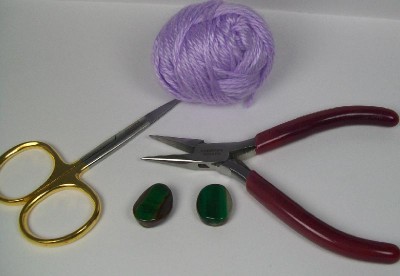 ACreativeDream
June's issued a call for mail art! Come participate and join in on the fun!
Baby Bonnet Knitting Pattern
Who wouldn't adore a sweet little vintage baby bonnet? Enjoy this free baby bonnet knit pattern and make a gift for your little one.
Craftside-A behind-the-scenes peek at our crafty world
This week at Craftside there is a tutorial on how to make recycled washer drop earrings, an interview with Icelandic Handknit's author, Helene Magnusson, and a recipe for a hot apple pie cocktail.
He Leads Me
Cherie thinks about a favorite Bible passage for a new print.
Mother's Day Craft Tutorials
It's not too early to think about what you'll create for Mom or Grandma. Mother's Day is May 12th!
Quilt labels
Did you know that Spoonflower fabric printing can also print out labels for your fiber art works?
Spring Weather Crafts for Kids
If you are looking for a fun spring craft to do with your family, browse through these projects.