Since I have revived my Etsy shop, I have also been a little more active in the Etsy community in general. So I thought why not start paying back a little to all the Etsians who have helped me and continue to do so every time I post a question on the Etsy forum.
I am sort of still feeling the tropical vibe, so this Etsian tribute focuses on a tropical theme.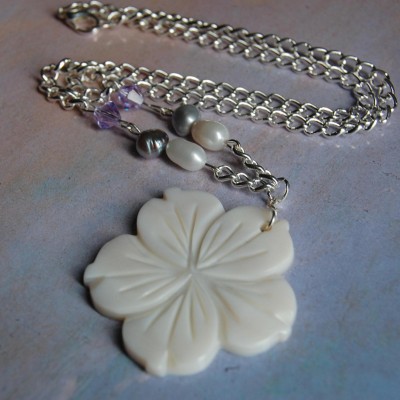 This pretty necklace is from Squid's Etsy Shop: Sea Blossom – Shell Pendant Necklace with Fresh Water Pearls and Swarovski Crystals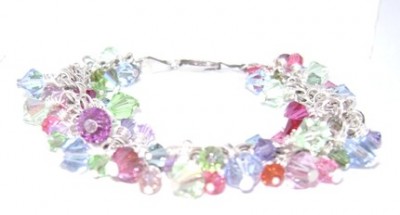 This bracelet from Simply Graceful is bursting with color: Oh So Colorful Swarovski Crystal and Sterling Silver Bracelet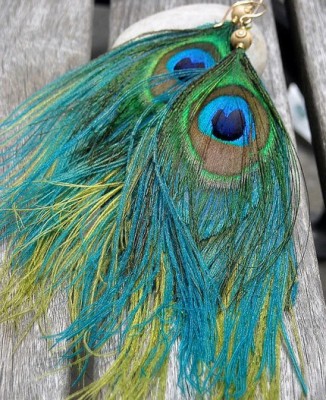 Swan River Stone has a number of tropical-inspired jewelry pieces including these beautiful earrings: Bahama- Layered Peacock Earrings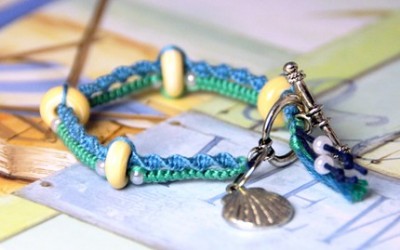 PikiThins crafted this hip fiber and bead bracelet that includes a sea shell charm. She calls it the Seashell Skies Bracelet.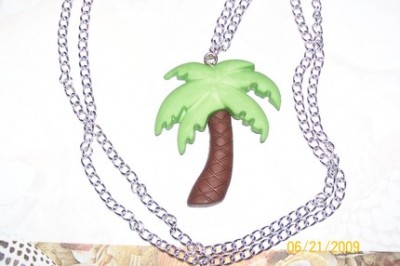 Winning Wreaths adds a little whimsy to this tropical theme tribute with this palm tree necklace.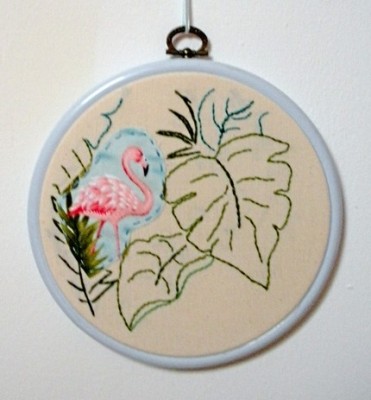 And, of course, don't forget the decor Etsians. This Pink Flamingo Embroidered Wall Hanging is from Pink Tiger Textiles.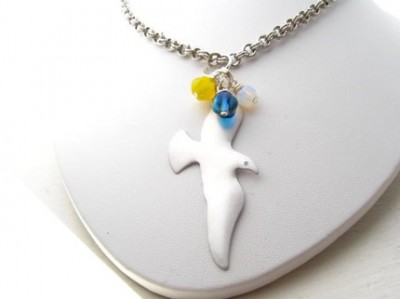 This White Gold Plated Matte Sea Gull Necklace is from YJennings. It is just one of a number of jewelry pieces in her shop that will remind you of the beach.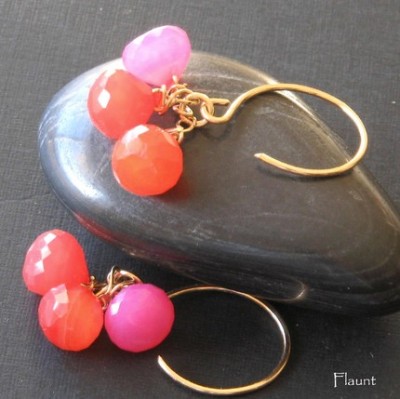 Simply Flaunt has some hot Rio Earrings.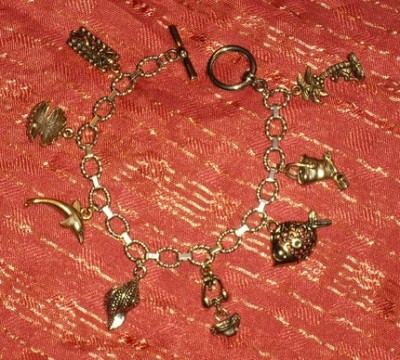 Life's a Beach according to Heidelberg Designs, who offers up this beach-themed bracelet.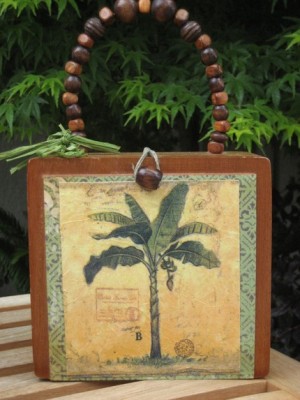 This Paradise Palm Cigar Box Purse comes from the shop of Fiorella Designs.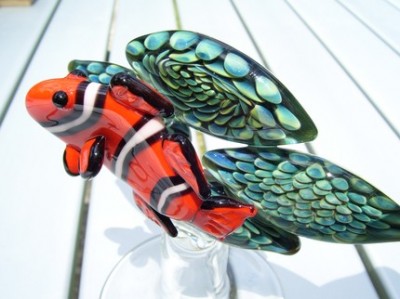 RJ's Original Glass Art finishes this tribute up with a very cool glass fish sculpture. You'll find lots of other tropical sculptures in this shop as well.